1 Used Netgear ProSafe GS110TP Managed Switch - The GS110TP comes with 8 dedicated 10/100/1000 Mbps copper ports to connect to your end devices and two additional Gigabit Fiber ports for uplinks with greater distance. With PoE capability on all 8 copper ports, the GS110TP can automatically detect PoE on the end devices and dynamically manage power assignments and priority. It is capable of delivering up to 15.4W of power per port, up to a maximum total of 46W across all connected PoE devices, and network connectivity concurrently across a single ethernet cable, to power devices such as wireless access points, IP phones and IP cameras, providing flexibility and ease of deployment to your network.
$110.00 - 90 Day Warranty - Call or E-Mail To Order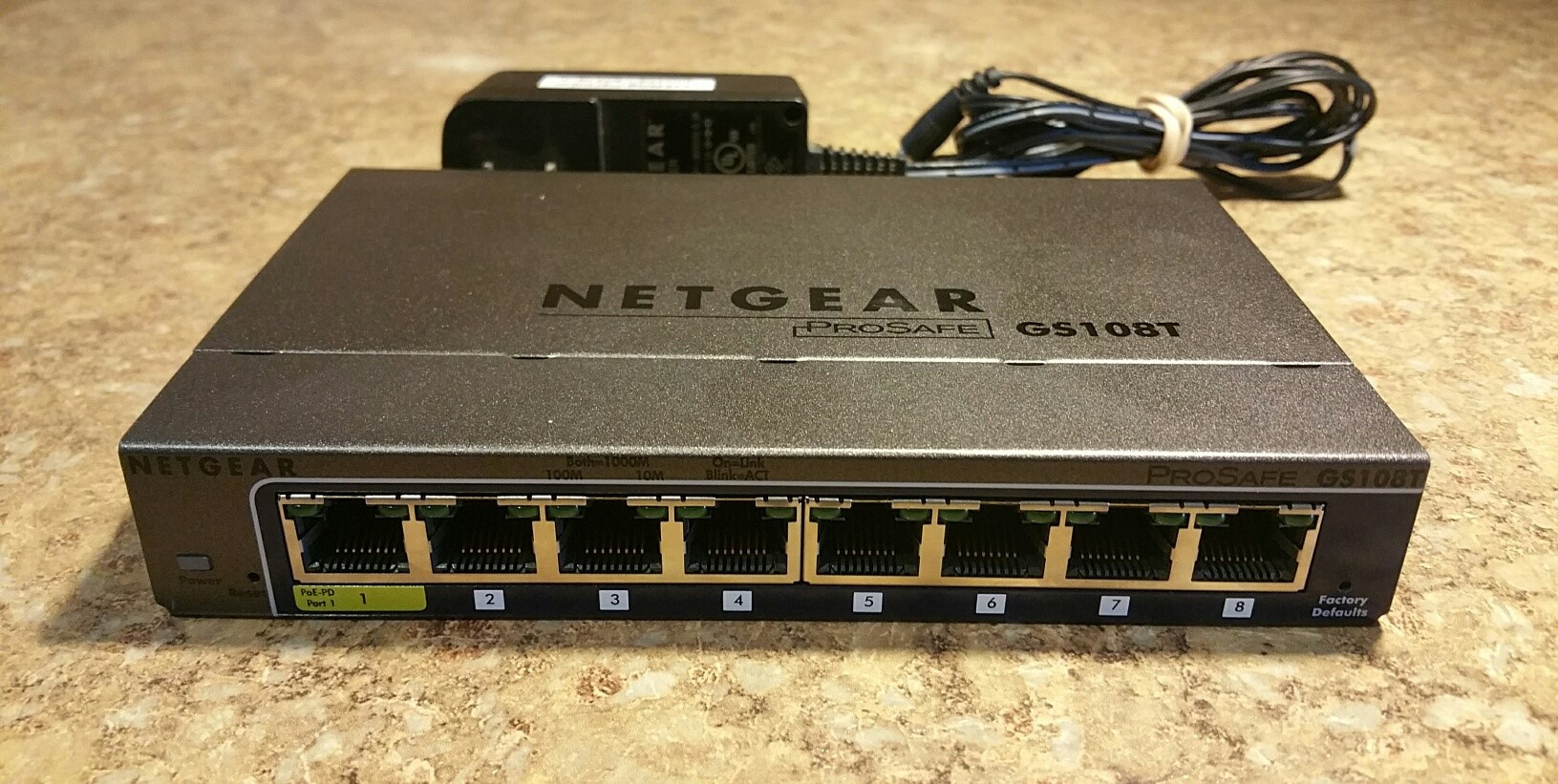 1 Used Netgear GS108T 8 Port Gigabit Smart Managed Pro Switch. With 8 10/100/1000 Mbps ports and support for Jumbo frames capable of powering 2000 Mbps of data throughput in full-duplex mode per port it is ideal for small offices or extensions and connects high speed servers or power users. Ideal for combining 10 100 and 1000 Mbps devices it delivers automatic speed and full/halfduplex sensing plus Auto Uplink.
$40.00 - 90 Day Warranty - Call or E-Mail To Order