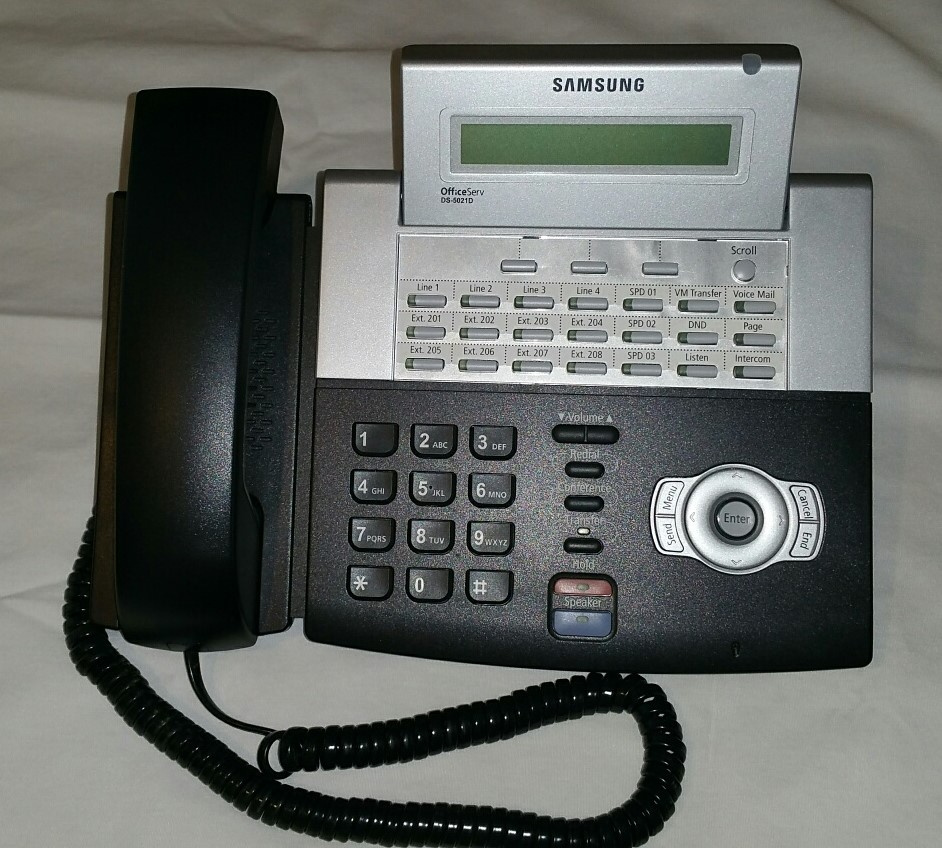 Samsung DS-5021D Telephone - New In Box - Warranty 90 Days
2 Available New - 1 Available Like New in Box.
Features:
Speakerphone, Message Waiting Lamp, 21 Programmable Buttons, Scroll Button, Tri-Colored LEDs, 5 Fixed Function Keys, 3 Dynamic Soft Keys, Navigation Keys, Wall-mountable, Adjustable 2-Line by 16-Character LCD Display
$159.00 New - $130 Like New
Call or E-Mail to Order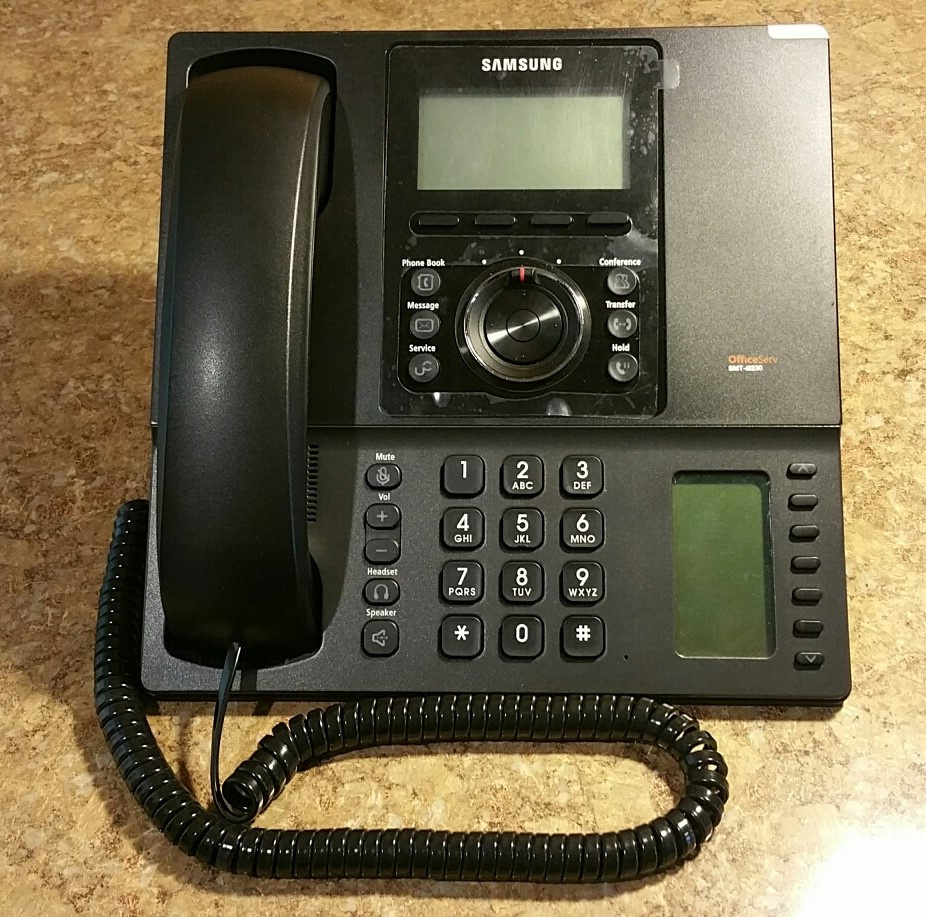 SMT-i5230DG IP Telephone - Like New In Box - Warranty 90 Days
1 Available - Call To Order
The SMT-i5230 is a fully featured professional phone ideal for sales staff. It ergonomically adjusts for viewing comfort and its desi-less module allows you to personalize and frequently change numbers as needed – no paper strips needed to customize your phone anymore. The SMT-i5230 IP phone provides self-labeling programmable keys, a unique added feature that allows you to program up to 5 keys (for SCM platform) or 99 keys (for OfficeServ platform). It also provides message waiting indicator, multiple ring tones up to 5 and headset jack (RJ-22).
$99.00
Call or E-Mail to Order.
OfficeServ 7100 Version 5.01 - Used as a backup system only. Used very little, only for testing features and phones. Only 1 available. Warranty 90 days.
Includes:
MP10A Main Processor Card w/SD Media Card
1 Universal Card
1 4TRM Card
1 4DLM Card
$1050.00
Call or Email to Order.